Image Marketing Projects

FAQ
Questions & Answers...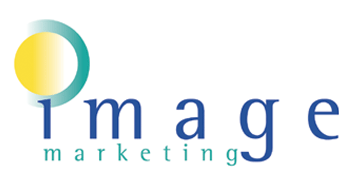 Q. I run a small firm and I don't have the available budget to take on a full time marketing person, but I need to market my company to increase sales and bottom line profit. How can you help me?
A. We can help you formulate an outline marketing plan - the projects you need to undertake to fulfil your growth and profit requirements. We can then discuss how to implement the plan and how much time this would take. We would discuss an action plan for one or more of our marketing specialists to work at your premises (or ours) for a pre-set number of hours or days per week or month. This means you can take advantage of the services of a highly qualified, experienced marketing specialist(s), at a budget that is pre-agreed and amazingly affordable. The hours/days can be extended or reduced to meet your future needs, giving a totally flexible and cost-effective service. No holiday pay, no sickness pay and no recruitment costs - what could be better than that?
Q. I am starting up a new company - I've got my business plan but now need to launch the company - where do I start.
A. We can help you every step of the way. Firstly, we'll discuss the new project with you, including the likely budget you have to spend. We'll then go away and put together a business launch and marketing plan together with accurate costs - for you to agree. This will include the essentials needed to set up including a logo, stationery, perhaps a leaflet and/or a website. We can provide as much or as little as you would like. You can be assured that we'll take every care with your budget as we realise money is usually tight when starting up.
Q. I just want a new leaflet - can I use your services?
A. We can produce as much or as little as you need - our services are completely flexible and all projects are quoted for in advance. We can offer a design service, or if you need photography, copywriting and printing, we can do the whole job for you. It is entirely up to you how much you wish us to do.
Q. How do I give "personality" to my newsletters and marketing communications?
A. Injecting personality into your publication is one way to give yourself a little edge in the battle for the hearts and minds of the market. You're probably using your newsletter to "...build long-term relationships and a better rapport with customers or prospects." Valuable content is the foundation on which this is based. Personality is the icing on the content cake. A little dose of personality helps build that reader rapport and adds uniqueness to your publication; it's something competitors can't copy so easily. The right personality can also complement the image of your brand, product, website or company--essentially reinforcing whatever impression or message you're trying to communicate. Which is all well and good. But what is this personality?
Q. What is a brand platform?
A: Brand platform, or corporate image, is the set of associations that customers make with your company. Some of these associations may be quite obvious and strong, like the brand Volvo is associated with safety. In other cases, the associations can be weak. The possible associations that a brand may want to have actually comes from many sources. For example, it may come from the benefits the customers in a target market may care the most about. But it can also come from various descriptors or the self-image of the target audience. It can also come from a company's history or core competency.
Q. We need to expand our business - can you help with marketing plans?
A. We often get asked this - we can come along to a meeting with you and discuss where you'd like to be and then submit ideas on how to expand your customer base, achieve new sales, incentivise your staff, and what works best for a promotion and much more. We can put together realistic marketing budgets for you as well. We would charge a pre-agreed consultancy fee for this work based on an hourly rate.
Q. What is a Brand?
A. This is a concept that is confusing to many people. Here is a straightforward and simple but accurate definition: A Brand is simply a set of associations -
That is linked to a product or company name
That resides in consumers' memory
That help them understand
What the brand or company is
Why it is potentially relevant to them
How it is different or similar to other products made by the firm
How it is similar or different from competitor's products

Highly experienced team with unparalleled expertise
We work as part of your own marketing team
Our expertise can help you achieve more for your marketing budget
Marketing Services
Latest News
Marketing Specialist Staff - to work at your premises - half, full days or longer. We believe we are the only marketing agency in the Midlands region to offer specialist marketing staff for
Contracts for regular half or full day requirements for local firms who do not wish to employ their own marketing staff or need an extra resource
Short or long term contracts to cover absence inc sickness, maternity or paternity leave or other requirement
Interim marketing staff during recruitment or due to extra marketing workload
Contact us for our highly competitive rates
Read More
Client Reviews
"Thank you to all the team for a very professional service. The new brochure is amazing - 5,000+ are now in the post to our customers - we've already had some great feedback - thanks to all at Image Marketing."
Easy Quad Parts
"Superb service throughout. Image Marketing has helped us save money and we now buy our stationery much more cost-effectively, thank you to the team."
Ava Jones, AB James Products