Image Marketing Projects

Small Business
Small Business and Partnerships
Financial and Professional
Published on 26th January 2017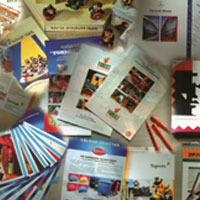 For firms of accountants, solicitors and other similar professional firms, Image Marketing can offer a wide range of support services including: Competitively priced monthly PR packages, advertising design and placement, literature production, print buying and much more
Start Up Companies
Published on 26th January 2015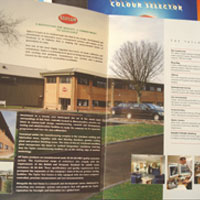 We appreciate launching a new company can be costly, which is why we provide pre-built packages at sensible prices. Our packs contain marketing and advertising advice, along with a logo design and stationery; all printed within one fixed cost. For a little more we even have simple clear and attractive website designs that we can launch for you in a matter of days at budget prices. For more information on our start up packs, please call us.
Charities and Education
Published on 15th June 2017
Charities & Fund Raising: We have previously worked with various Charities and fund raising organisations to produce a variety of marketing materials for special projects and events. Most of these have been 'grant funded' and we have worked within specified budgets and timescales to ensure all objectives are met.
Schools: We produced the hugely successful 'Planning for Real' Key Stage 2 marketing pack which was funded by the Lotteries Commission and Government Educational Grants. The package included an outer point of sale PVC folder, specially designed to hold all the marketing materials, including a video and sleeve, booklets, templates, worksheets and teacher notes. We have also produced a wide range of other educational marketing packages for schools and colleges including drug and smoking awareness campaigns.
Marketing Services
Latest News
Marketing Specialist Staff - to work at your premises - half, full days or longer. We believe we are the only marketing agency in the Midlands region to offer specialist marketing staff for
Contracts for regular half or full day requirements for local firms who do not wish to employ their own marketing staff or need an extra resource
Short or long term contracts to cover absence inc sickness, maternity or paternity leave or other requirement
Interim marketing staff during recruitment or due to extra marketing workload
Contact us for our highly competitive rates
Read More
Client Reviews
"Thank you to all the team for a very professional service. The new brochure is amazing - 5,000+ are now in the post to our customers - we've already had some great feedback - thanks to all at Image Marketing."
Easy Quad Parts
"Superb service throughout. Image Marketing has helped us save money and we now buy our stationery much more cost-effectively, thank you to the team."
Ava Jones, AB James Products