Image Marketing Projects

Marketing for Accoutants, Solicitors and Consultants
Marketing for Solicitors, Accountants and Other Professional Services...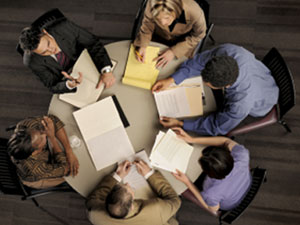 Image Marketing Projects has experience working with a variety of accountancy and law firms across the Midlands region on projects from monthly PR contracts to rebranding and launching new firms.
We can offer a highly professional service for any of the following requirements, whether you need a new logo/rebrand, new literature, a comprehensive PR programme, our copywriting services, or indeed a new website with social media feeds, we can offer highly competitive quotes for all of these requirements.
Branding / Logo Design
Copywriting
Cross selling guides
Legal Brochure Design
Legal Newsletters
Telemarketing Services
Website Design
Website Marketing
Marketing Consultancy and Marketing Plans
Branding Your Legal or Accountancy Practice
Why is a brand important? Why do you need one? What will it achieve?
Your brand tells the world about you. It says whether you are a modern forward thinking practice, or a more traditional law or accountancy firm. It says whether your main message is that you provide a caring service for your clients, or that you concentrate on getting the job done as quickly as possible to save your clients from any stress. But most of all, it must tell the truth. Much like having a website that screams 'dynamic forward thinking firm' when you are a high street practice with traditional roots, if the brand and your service don't match up, it will lose you clients.
You may find this hard to believe, but before your clients even see you, the logo on your outside signage or on the letter confirming the appointment, tells your new clients what they can expect when they come to see you. It is that important. And if it does not match or just simply does not work, it will effect how the client feels in dealing with your firm.
Your legal or accountancy logo is a powerful marketing tool
Every time your logo appears it communicates your service and differentiates your from your competitors services. Whether your logo only appears on your stationery, or in advertisements in the Yellow Pages or local rag, it builds client recognition and loyalty that in time will create a bottom line value all of its own. It becomes a brand. A brand is the visual identity of your practice. It speaks to your clients and tells them all about you. So spend some time on it, it is hugely important.
Quality
We put the best graphic designers to work on your logo, but only after taking a detailed marketing brief from you. After all, We hope you realise by now that if your logo does not match your service, it will not work. We make sure it works by completing our marketing brief with you to ensure it ties in to your legal or accountancy practice. In fact, many clients tell us that the advice we give them while completing the marketing brief more than covers the costs of the logo design service.
Efficiency
With Image Marketing Projects, you will receive a prompt efficient service and a completely bespoke logo. Once we have defined the brief, our designers get to work immediately to create your firm's new logo and brand.
Copywriting
If you are redesigning your website, changing your brochures, or amending your yellow pages advertisements, the one common problem is "who is going to come up with the content?".
The partners are too busy and do not know where to start, and nothing else can be done until some content can be written. A whole project which has been commissioned for sometime sits on the shelf. Until it is finished, there is absolutely no chance of generating new business. This is where on many occasions we are asked to step in to write the content for the project. When you consider that your fee earners can charge in excess of £100 per hour for their chargeable time, and our rates for copywriting are considerably less than this, coupled with the fact that we will complete the project in less than half the time than a fee earner, it really is the quickest and cheapest option for you too.
Why Employ A Copywiter?
The words should complement the design and entice the reader to the final destination; contacting you and engaging your services. The copy can make the difference between an advertisement that pays for itself and one that plummets; a website that brings in as much work as you need, or none at all. Even a poorly designed website or brochure can be bought to life with lively and engaging copy.
Examples of brochure copywriting, window posters and newspaper advertisements are available on request.
Solicitors' and Accountants' Brochures - why bother?
1. Why bother with a brochure?
Choosing a solicitor or accountacy firm is an 'informed decision' meaning that any client needs to assess your competence before they can decide to instruct you. A key way of doing this is by assessing any materials produced by you.
Whereas the internet is now a major and still rapidly growing area for researching new suppliers (to be explored in a later issue) there are many clients who still do not use the internet. These clients still need to be convinced that you are the right firm for them and brochures are often the only tool they can use to assess this.
2. Your target market?
As with any marketing activity, you must ensure that your brochure communicates with your target market. If you are not sure who your target market is, look at your current database. Can you organise the majority of your clients by age, wealth or location? You need to know so that you can ensure your brochures speak in a language that your clients can relate to.
3. Brochure Design
This is one area that causes us sleepless nights due to some of the poor quality brochures seen in reception areas. We have seen brochures with partners names crossed out when they have moved on or new addresses written beside the old one. If a client sees such a poor quality brochure, what confidence will it give them in the quality of your legal or accountancy services?
For legal firms, another easy option to save redesigning brochures or designing them for the first time is to use the Free Law Society Guides (the black ones). These might look fine at first, and they allow slight personalisation as you can apply your own practice stamp to the back of it, but the content inside is wholly generic. This means you cannot communicate to your target market as you cannot write the content. There is also no opportunity to build your brand as you are simply promoting the Law Society brand. Worse still, the brochure actually instructs the reader to go to the Law Society website to find the right solicitor for them. It would be much better to have your promotional materials just promoting your law firm.
By having your own brochures you have complete control over the content which can then reflect the benefits of using your services over those of your competitors. Yes this means spending a little more money and yes it will take more time, but if you want to build your practice for the future it is the only way to move forward.

4. Testimonials
If you do a good job your clients will tell you (make a point of asking clients for feedback (for instance on your end of client questionnaire) and include a standard tick box asking if you can use this feedback for promotional purposes). Client testimonials on your marketing materials reassure prospective clients that you are the right practice to look after their business needs.
5. How to use them?
Finally, once you have invested in brochures please make sure you use them. Rather than fearing the reprint costs, embrace them. Having to order a reprint is great news as it means that either 1,000 or 10,000 more people now know about your services!
10 ways to use your brochures to win new clients:
Reception - Obvious yes, but invest in some brochure presentation racks. Make sure your receptionist is given full responsibility to keep them well stocked.
Every Office and the Boardroom - Again, invest in a display unit for every room in your practice. When clients are sitting opposite you if the brochure is on display they are more likely to pick it up and discover the range of services you offer.
New Instructions - Send one to all new clients to ensure they know what other services you can help them with.
Database - Having a new brochure designed is an excellent opportunity to remind all of the clients you have acted for in the last year or two that you still exist. Failing to do this might mean that your clients go elsewhere for their legal needs in the future.
Direct Marketing Campaign - If you are looking for new clients you can build a direct mail campaign around your brochures. Direct Mail is always far more successful when followed up with a telephone campaign. Outsource this if you do not have the ability to do it in house.
Referrers 1 - If you have relationships with other professional referrers, from IFA's to Accountants, ask if they will promote your brochures in their reception areas.
Referrers 2 - Remind all of your referrers how else you can help them by sending them your brochure.
File Closing - Send a copy to all clients on closing files to ensure they have your range of services for future reference.
Client Referrals - Send your client two brochures asking them to pass on the other one to anyone else they know who might benefit from your services. Satisfied clients should be one of your best referral sources.
Networking events - Instead of the usual business card, staple your card to your latest brochure.
What to do next? Call us of course! - Our Dedicated Enquiry Line is - 07900 242 107 - for an informal meeting to discuss any aspect of your marketing requirements.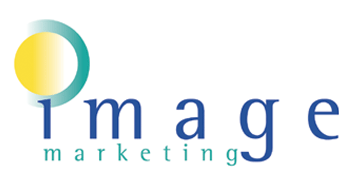 Highly experienced team with unparalleled expertise
We work as part of your own marketing team
Our expertise can help you achieve more for your marketing budget
Image Marketing Projects: Leaflets - Brochures - Design - Corporate Identity - Company Logos - Company Stationery - Website Design - Website Creation - Website Management - Domain Advice - Website Optimisation Services - Public Relations - Adverts - Advertising - Flyers - Mailers - Promotions - Incentives - Corporate Gifts - Marketing Consultancy - Marketing Consultants/Consultancy - Marketing Advice - Telesales Services - Marketing Plans and Strategy Services - Copywriting - Incentive Travel
Marketing Services
Latest News
Marketing Specialist Staff - to work at your premises - half, full days or longer. We believe we are the only marketing agency in the Midlands region to offer specialist marketing staff for
Contracts for regular half or full day requirements for local firms who do not wish to employ their own marketing staff or need an extra resource
Short or long term contracts to cover absence inc sickness, maternity or paternity leave or other requirement
Interim marketing staff during recruitment or due to extra marketing workload
Contact us for our highly competitive rates
Read More
Client Reviews
"Thank you to all the team for a very professional service. The new brochure is amazing - 5,000+ are now in the post to our customers - we've already had some great feedback - thanks to all at Image Marketing."
Easy Quad Parts
"Superb service throughout. Image Marketing has helped us save money and we now buy our stationery much more cost-effectively, thank you to the team."
Ava Jones, AB James Products