Image Marketing Projects

Marketing People
Marketing People at Image Marketing Projects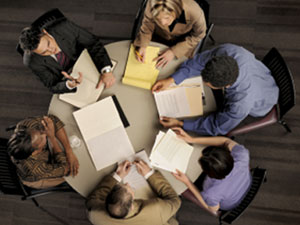 A successful business is all about its people and their relationship with their clients or customers. Here at Image Marketing Projects we believe in only the best being good enough.
Headed up by a team of industry professionals with many years experience working for a wide range of companies in a wide range of industries.
We believe that our past speaks volumes for our expertise - so if you take a look at our portfolio and you can judge for yourself.
The Team
Gail Latham: Managing Partner - Client Services
After 30 years of solid marketing experience across a broad spectrum of business types and industries encompassing both 'client side' and also having headed up two highly successful marketing agencies - The Image Works and Image Marketing Projects - Gail is an expert in her field.
Experience includes high profile positions such as Group Marketing Director and Media/Comms Director of blue chip multi nationals and subsequently running two highly successful marketing agencies. Gail has worked with companies with turnovers exceeding £200M, with 3,000+ employees, worldwide operations and managing marketing budgets of well over £3 million per annum. A successful marketing strategist with significant brand expertise, who has been called upon by some of the largest blue chip firms to carry out highly specialist marketing initiatives (including a world famous UK chocolate maker and the UKs largest building materials firm) with a variety of briefs from streamlining marketing costs to concentrating marketing effort to increase bottom line profit. Heading up buying groups for 'marketing services' and challenging clients' London based agencies to justify extortionate costs are all in day's work for Gail and her team.
Whether helping to launch a new brand or product, a new company identity - to multi platform websites - to leaflets, brochures and PR, Gail believes marketing should be dynamic, innovative and enjoyable - her enthusiasm and commitment to new product and brand launches has seen some clients enjoy seeing their brands grow from a seed of an idea to recognised international market leaders.
Having studied Marketing Law, Gail can offer assistance on most IP, Trademark and Copyright issues. Image Marketing also has access to a 'bank' of expert witnesses should this be required.
Incentive Travel plays a key part in the business mix and as our 'incentive travel guru' Gail reguarly travels the World reviewing the most exclusive resorts, islands and venues - and also cruise ships including SeaDream Yacht Club, SilverSea and Cunard - on behalf of our clients and also has visited exclusive retreats and islands including Sir Richard Branson's fabulous Necker Island in the Caribbean.
Gail enjoys a challenge and is used to working with a team, so if you need an extra marketing resource for your team, she could be that ideal extra person to help you take your company to that next level.
In addition: Experienced in TV (commercials); radio, national media inc. tabloid press and magazines such as Conde Naste Publications (Vogue, GQ and more).
David Crewdson: PR, Incentives & Promotions
Our superstar copywriting and PR guru - let David and his team work their magic and get your news stories in places you could never imagine possible! Dave in particular, will have a conversation with you and glean all the newsworthy aspects and turn it into a story that will wow editors and the media alike.
David is an expert copywriter, whether you require a newsletter, sales letter, price increase letter, technical manual, advertisement, brochure copy, website structure and copy, or just a straightforward press release, Dave has vast experience to turn his hand to most copywriting requirements. He is also able to devise highly effective incentives and promotions - as well as theme's and strucutres.
David's Strengths: Blowing his own trumpet is not what he likes to do but here we go! An accomplished writer, scriptwriter, letter writer, brochure copywriter, PR writer, website writer and communicator 'par excellence'. As well as this, David is talented when it comes to creating innovative promotions and incentives, and does come up with some great ideas! After many years' in the business he is well connected and extremely knowledgeable as you would expect. Oh and we mustn't forget - he writes Bollywood Movies too and attends some of the world's largest film festivals.
Design Department - Sarah Callan and Richard Hall
A team of highly qualified designers head up our concept, design, artwork and print department handling everything from recruitment adverts, to concept adverts, to corporate brochures and catalogues. Website layouts and graphic creation are also a large part of the everyday mix of work coming through the business. Creating exciting graphics for client incentive programmes, whether monetary rewards or exotic travel are all in a day's work. Using the very latest computer graphics and systems, our team is always keen to take to take design to new heights of creativity.
Telesales Department - Debbie Jones
We have a team of telesales specialists that have worked in a variety of industries that can be called upon to support local marketing initiatives or give extra support during sales promotions and campaigns. A very cost effective way to increase enquiries and sales and we can work from our own premises or yours.
Image clients past and present include these (around 100 more but too many to list):
Tarmac plc: 400+ leaflets & brochures
British Aerospace & Roxel: Tender documents, brochures, point of sale
Bullock Construction: Corporate identity, brochures, exhibitions,
Direct Timber - Brochures
M&M Timber - Marketing & Public Relations
Foley Group UK: Brochures, advertisements, press, media, web marketing
Taylors of Martley and TM Logistics: Corporate identity, truck livery, website
Big Bear Plastic Products: Corporate identity, brochures, signage
Plane Journeys: Corporate identity, stationery
Discover Britain: Travel brochures, corporate identity
Ormerod Rutter Chartered Accountants - Public Relations
Plus much more - ask to see our portfolio.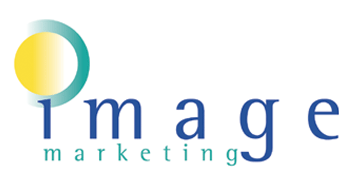 Highly experienced team with unparalleled expertise
We work as part of your own marketing team
Our expertise can help you achieve more for your marketing budget
Image Marketing Projects: Leaflets - Brochures - Design - Corporate Identity - Company Logos - Company Stationery - Website Design - Website Creation - Website Management - Domain Advice - Website Optimisation Services - Public Relations - Adverts - Advertising - Flyers - Mailers - Promotions - Incentives - Corporate Gifts - Marketing Consultancy - Marketing Consultants/Consultancy - Marketing Advice - Telesales Services - Marketing Plans and Strategy Services - Copywriting - Incentive Travel
Marketing Services
Latest News
Marketing Specialist Staff - to work at your premises - half, full days or longer. We believe we are the only marketing agency in the Midlands region to offer specialist marketing staff for
Contracts for regular half or full day requirements for local firms who do not wish to employ their own marketing staff or need an extra resource
Short or long term contracts to cover absence inc sickness, maternity or paternity leave or other requirement
Interim marketing staff during recruitment or due to extra marketing workload
Contact us for our highly competitive rates
Read More
Client Reviews
"Thank you to all the team for a very professional service. The new brochure is amazing - 5,000+ are now in the post to our customers - we've already had some great feedback - thanks to all at Image Marketing."
Easy Quad Parts
"Superb service throughout. Image Marketing has helped us save money and we now buy our stationery much more cost-effectively, thank you to the team."
Ava Jones, AB James Products